Will 'Dashrath Stadium' be ready for the FIFA World Cup Qualifiers ?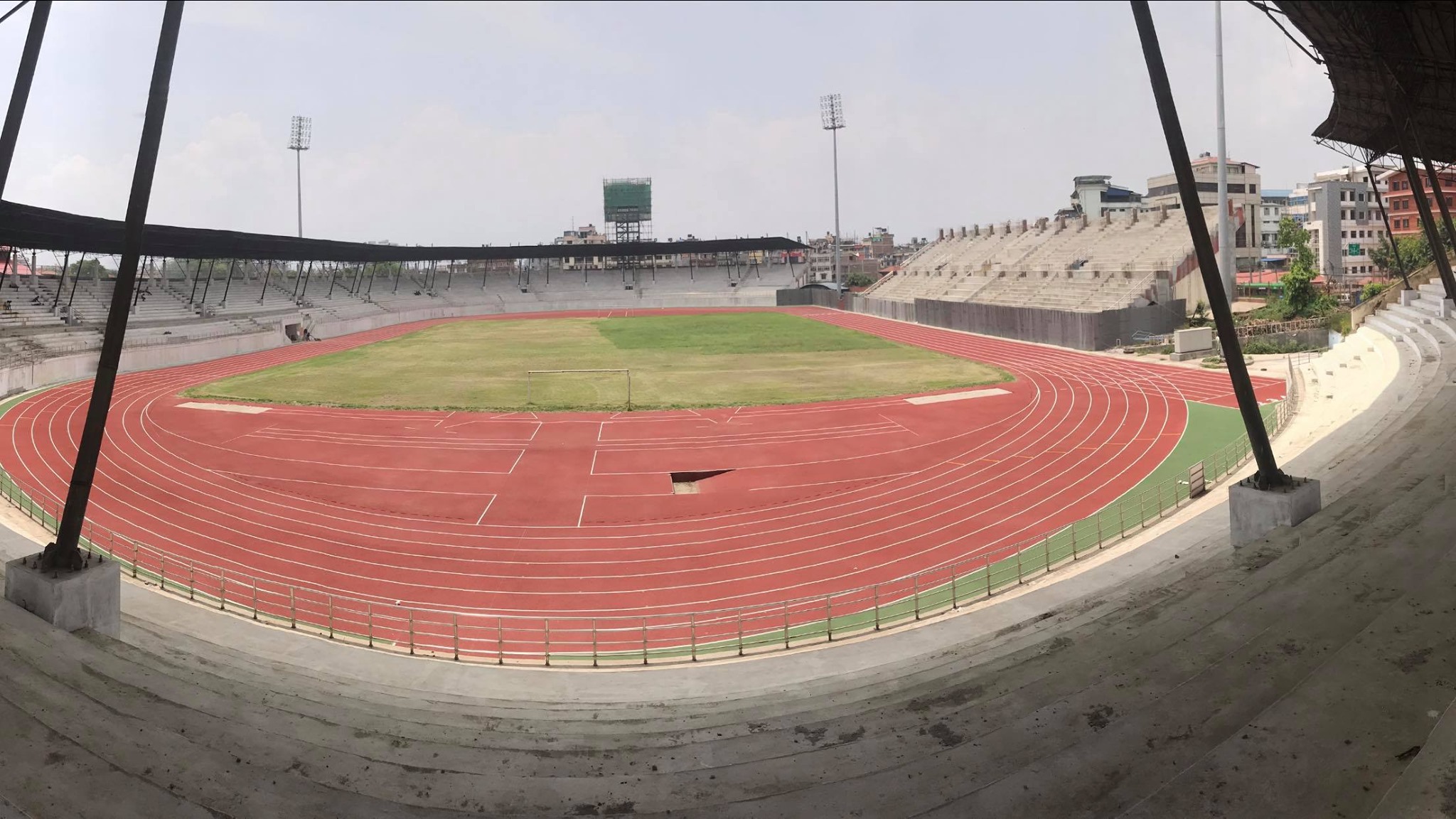 The 'Dashrath Stadium', home of Nepali Football which caries a lot of memories and histories with it was damaged by the 2015 Earthquake. Then, the reconstruction was started after around two years, and it had taken more than two years for the completion.
However, the renovation work is at the final stage now. The work is almost finished and the Old Lady is being decorated once again. All the parapets are now ready to be filled. However, the work on the left side of the stadium, where there used to be VIP Parapets are still to be completed.
With all the parapets roofed and new digital scoreboard along with a new, shiny track around the ground, the stadium looked very beautiful. After the complete construction, no doubt that the stadium will be more attractive.
Whenever Nepal used to play in the Dashrath Stadium, the stadium used to be filled up whose approximate capacity was around 20 thousand. However, in recent years, Nepal football is playing under very few audiences just because of the lack of a high capacity stadium.
It has been heard that the All Nepal Football Association (ANFA) has approached to host all the home matches of Nepal in FIFA World Cup Qualifiers at Dashrath Stadium. The works on VIP parapets will be triggered and is expected to be finished on time so that Nepal can host the home matches.
Therefore, as soon as the Dashrath Stadium will be ready to host any international match, the stadium will be full of "Chandra' and 'Surya' flag with a chant of 'Nepal' 'Nepal' !