Top 5 Highest Run Scorer for Nepal in One Day Internationals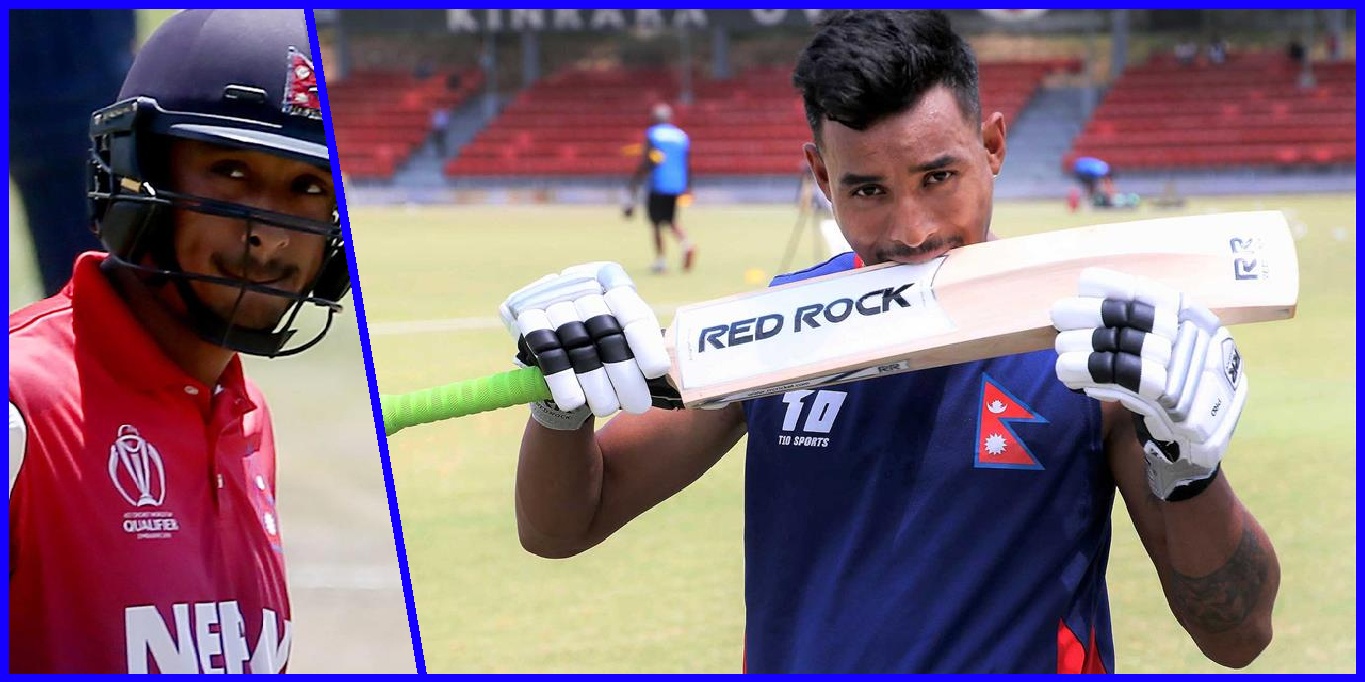 15th March 2018, the historic day for Nepal cricket as Nepali Cricket Team earned the One Day International status for the first time. The historic status just came after a six-wicket victory over Papua New Guinea in the seventh place playoff semi-final under the ICC Cricket World Cup Qualifiers in Harare, Zimbabwe back then.
Just last week, Nepal completed two years as an ODI nation but the unfortunate is that Nepal has managed to play just 10 ODI matches in those two years. Among those 10 matches, Nepal had won five of them and lost the five other.
As all the sporting event in Nepal as well in most of the world is suspended for indefinite time due to COVID-19, we are here with few records of Nepali cricket. Today we will be discussing about the top 5 highest run scorers for Nepal in ODI matches.
#5 Sompal Kami
The bowler turned all-rounder Sompal Kami has stand himself as one of the important member not only in bowling department but also in batting as well. Coming in at 7 or 8 number, Kami has made 146 runs in his 6 innings where he was not out in two occasions. In the course, Kami had faced 164 balls. His individual highest score 61 runs.
#4 Binod Bhandari
Binod Bhandari, always a controversial name in Nepali cricket as he blasts the opponent when is form and return zero when out of form. The hard-hitter wicket-keeper batsman has made 155 runs, batting in 6 innings. He had face total of 228 balls. His individual highest score is 59 runs.
#3 Dipendra Singh Airee
The vice-captain of Nepali cricket team Dipendra Singh Airee is third in the list of highest run scorer for Nepal in ODI matches. Airee has made 159 runs in 10 innings. He has been out of form in recent matches. He is one of the three players having played all the ODI matches played by Nepal. The Nepal vice-captain is yet to get his first ODI half-century.
#2 Gyanendra Malla
The skipper of Nepal national cricket team Gyanendra Malla has proved his worth in recent matches. He has made 222 runs in 10 innings he had played. The skipper has the strike rate of 69.15. He is the only Nepali batsman with two ODI half-century. However, he is yet to register his first ODI century. His individual highest score is 56 runs.
#1 Paras Khadka
The number one is obviously the fan favorite Paras Khadka. Paras Khadka has been the back-bone of Nepali cricket having proved his worth in all sort of category of the game. The former skipper Khadka has made 315 runs in 10 innings with the strike rate of 79.14. He is the first and the only Nepali batsman to score a ODI century. Similarly, he has also a half-century in his name. His individual highest score is 115 runs. 
(Next: Top 5 wicket takers for Nepal in ODIs)