Lamichhane could make his first appearance in IPL 2020 against Mumbai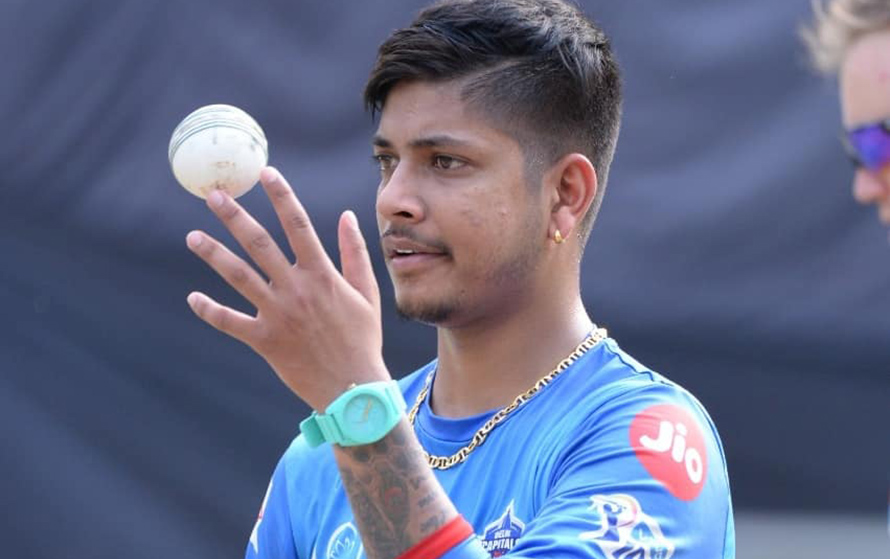 After making flying start to the IPL 2020, Delhi Capitals are slightly out of the track as the Delhi based team lost their back-to-back three matches in row.
Delhi Capitals lost to Kings XI Punjab by 5 wickets before losing to Kolkata Knight Riders and Sunrisers Hyderabad. In last two matches, Delhi suffered loss of huge margin; lost to KKR by 59 runs and by 88 runs against Punjab.
In all those three matches, Delhi Capitals looked fragile in bowling attack which seemed solid in the start of the season. However, with injuries hitting the team, spinner Amit Mishra and pacer Ishant Sharma were forced to be out of the whose season.
With fast bowlers being hit hard in previous matches, Delhi Capitals might be interested in adding one more spinner in the starting eleven and Nepal's leggie Sandeep Lamichhane could be the right one.
However, Axar Patel could be replaced by Lamichhane as he has been blunt in previous two matches for Delhi. In match against KKR, Patel bowled only a single over. But if Delhi wishes to include Sandeep Lamichhane, who is a foreign recruit, the either of Hetmyer or Nortje should be taken out.
Delhi Capitals are taking on the table topper Mumbai Indians on Saturday and a lost against them could be a moment of trouble for the Delhi Capitals. Therefore, we can expect few changes in Ponting's side and possibly we will be seeing Sandeep Lamichhane for the first time this season.