Rakitic only goal keeps Barcelona alive in title race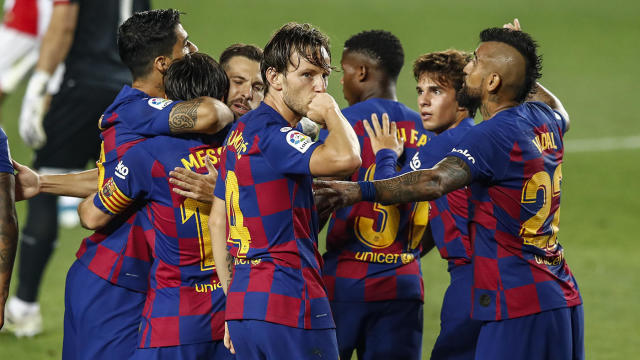 Barcelona survived the Athletic Bilbao scare as the defending champions edge past Athletic Club by a narrow win at Camp Nou.
Ivan Rakitic's only goal in the second half was enough for the home side to take away three points and register their first win against Bilbao since May, 2018.
Rakitic got his first goal of the season as Leo Messi slipped the ball past the Croatian, who smashed the ball into the goal.
With the win, Barcelona go three points ahead of Real Madrid who has a match in hand and a win against Real Mallorca will sent them to top again.