Nepal's downward run in FIFA Ranking continues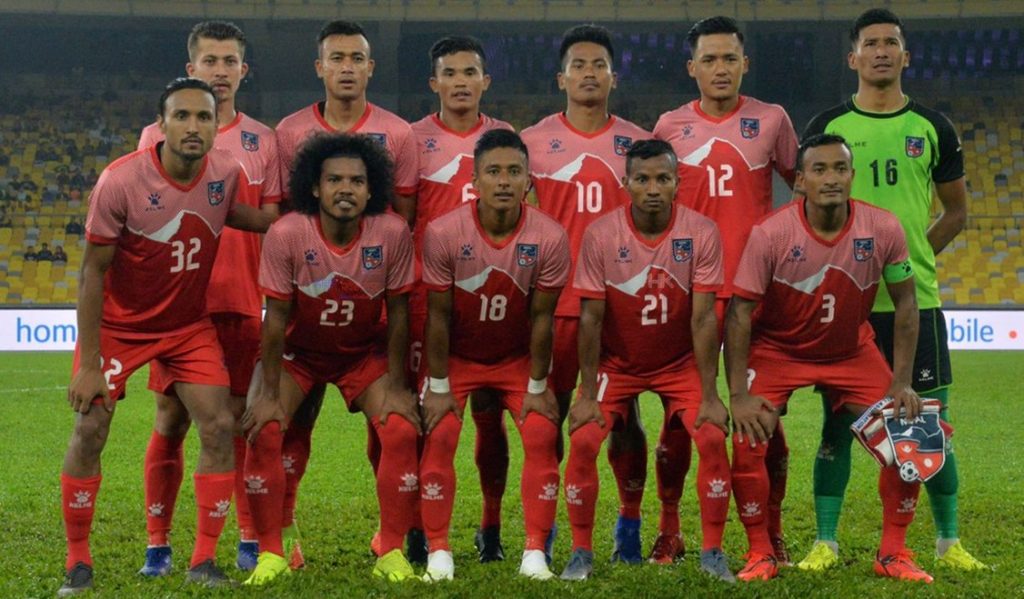 Nepal's downward run in the FIFA ranking continues this month also as Nepal were dropped to 166th from 165th. Nepal have managed to collect only 995 points.
Similarly, Nepal is losing its spot in South Asia even as they are 4th among the eight SA nations. Mighty India leads the South Asian FIFA ranking as they are ranked 103rd with Afghanistan second in SA and 149th in FIFA ranking. The Maldives, who is ranked 152nd is third in the SA.
Bangladesh (182), Bhutan (186), Sri Lanka (200) and Pakistan (204) are at fifth, sixth, seventh and eighth respectively.
Iran is currently leading Asia with Japan being at second in Asia. Similarly, Belgium leads the overall FIFA Ranking with Brazil at second and France at third.