Nepal vs Kuwait: Just 19 days to go !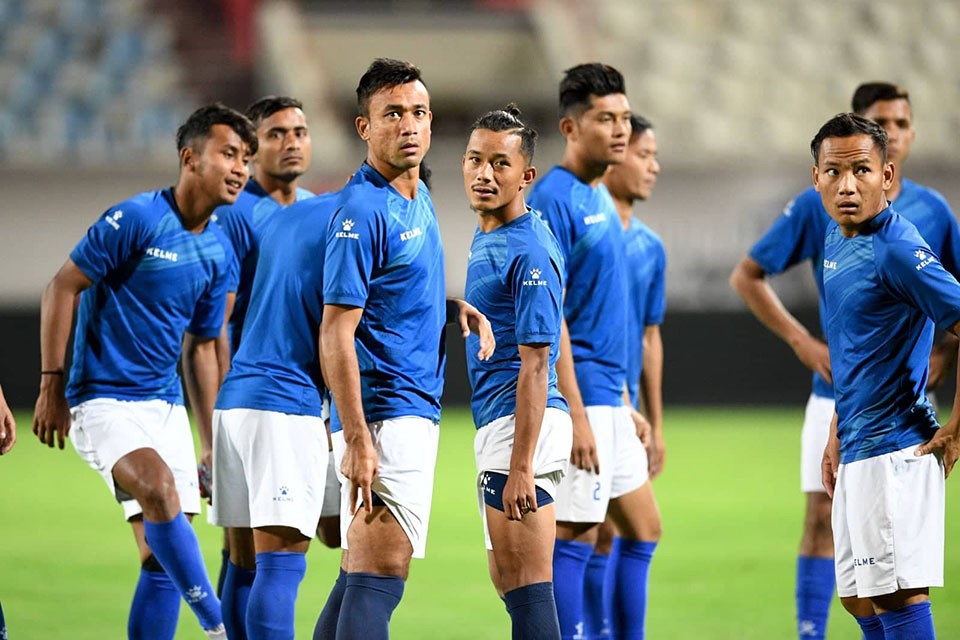 Nepal will be welcoming the Kuwait football team in Nepal as they prepare for the home matches of FIFA World Cup 2022 and AFC Asia Cup 2023 qualifiers. The first home match of Nepali team will be played on November 19 at Dashrath Stadium.
[countdown id="1298″ show_venue="1″ show_league="0″ align="none"]
Nepal had lost 7-0 to the same side in their away match. Nepal were outcasted by Kuwaiti side. However, at home Nepal team is expected to give a tough challenge to that side.
Nepal is currently at fourth position in 5-teams standing in group B. Nepal had won one of their 4 away matches. Nepal lost all other three away matches. Nepal had defeated Chinese Taipei 0-2 to collect all three important points.
[team_standings id="1134″ title="" number="5″ columns="p,w,d,l,pts" show_team_logo="1″ show_full_table_link="1″ align="none"]
The match between Nepal and Kuwait will be played at 5:45 pm Nepali time.