Nepal vs Hong Kong Live Cricket, ACC Emerging Teams Asia Cup 2019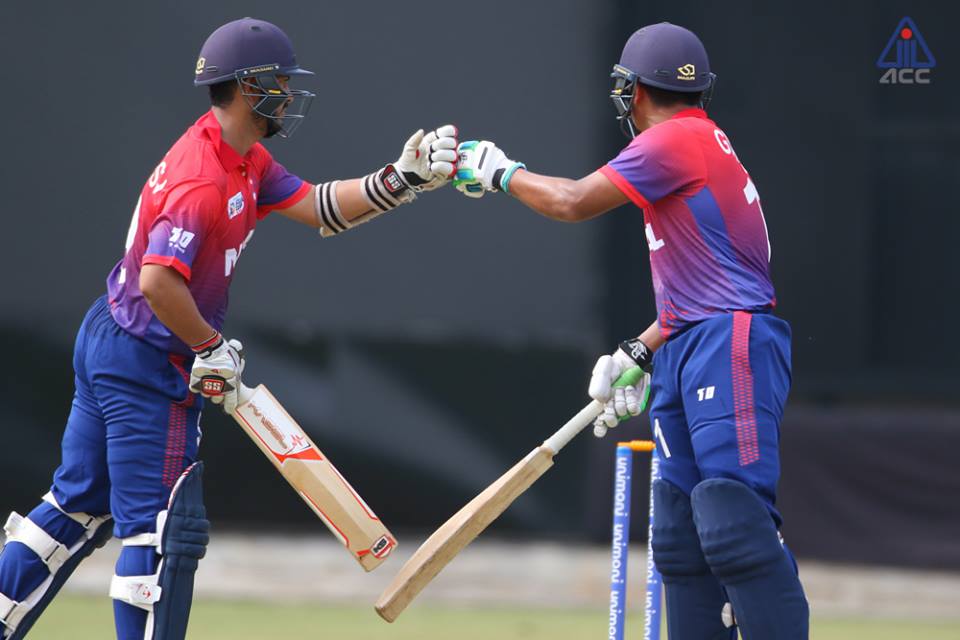 Nepal is taking on their arch rivals Hong Kong in their second match of the ACC Emerging Nations Asia Cup 2019. Nepal lost their opening match against India U23 by 7 wickets. Similarly, Hong Kong also lost their first match against Bangladesh by 9 wickets.
The match will be played at Bangladesh Krira Shikkha Protisthan No 4 Ground, Savar and will start from 8:45 am NST.
Match Details
Match: Nepal vs Hong Kong
Date/ Time: 16 November / 8:45 AM
Venue: Bangladesh Krira Shikkha Protisthan No 4 Ground, Savar
TV Channel: N/A
Live Stream: LINK 1, LINK 2, LINK 3 (Official)
---
Squads
Nepal: Gyanendra Malla (C), Dipendra Singh Airee (VC), Sarad Veswakar, Sompal Kami, Karan KC, Binod Bhandari, Rohit Kumar Poudel, Lalit Rajbanshi, Pawan Sarraf, Sandip Jora, Sushan Bhari, Ishan Pandey, Aarif Sheikh, Abhinash Bohara, Kushal Bhurtel.
Hong Kong: Aizaz Khan (c), Nizakat Khan, Kinchit Shah, Mohsin Khan, Shahid Wasif, Ahsan Abbasi, Ehsan Khan, Cameron McAuslan, Haroon Arshad, Wajid Shah, Hassan Khan Mohammad, Aarush Bhagwat (wk), Nasrulla Rana, Aftab Hussain, Raunaq Kapur.