Nepal taking on Singapore on their last match of tri-series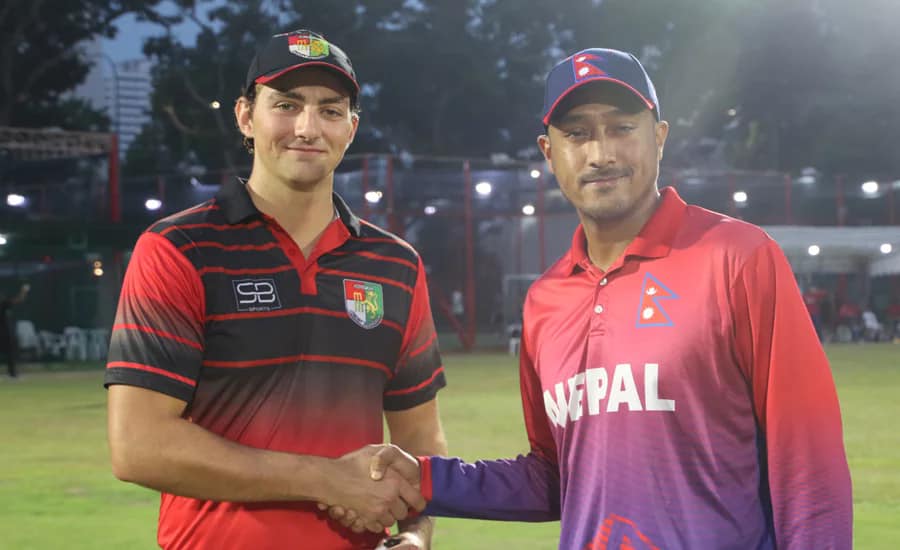 After losing once again with Zimbabwe, Nepal cricket team will sum up their tri-series campaign with a match against the host Singapore. Nepal lost both the matches against Zimbabwe where won the other against Singapore.
The match between Nepal and Singapore will start from 5:15 pm Nepali time and the live streaming will be available here.
Singapore has organized this series as a part of their preparation for the global qualifies. The series is being conducted in double round-robin format. The team that stands atop will be the winner of the series.
Nepal has lost the first match against Zimbabwe by 5 wickets before winning the second against Singapore by 9 wickets. However, Nepal suffered another defeat at the hands of Zimbabwe in the third match.
Nepal Squad: Paras Khadka (c), Binod Bhandari (wk), Sompal Kami, Aarif Sheikh, KC Karan, Dipendra Singh Airee, Sandeep Lamichhane, Ishan Pandey, Sushan Bhari, Rohit Paudel, Pawan Sarraf, Lalit Rajbanshi, Sundeep Jora, Abinash Bohara, Kushal Malla.