Kushal Bhurtel Shortlisted for ICC Player of the Month Alongside Babar Azam
Nepal's mystery batsman Kusal Bhurtel has been shortlisted as one of the three nominees for the ICC Player of the Month (April) alongside Pakistan's skipper Babar Azam and Fakhar Zaman.
Bhurtel made his international debut in last month, playing in the Tri-Nation series involving Malaysia and Netherlands. In the five matches series, Bhurtel made 4 T20I half-centuries, making him the first ever player to score consecutive three half-centuries from debut.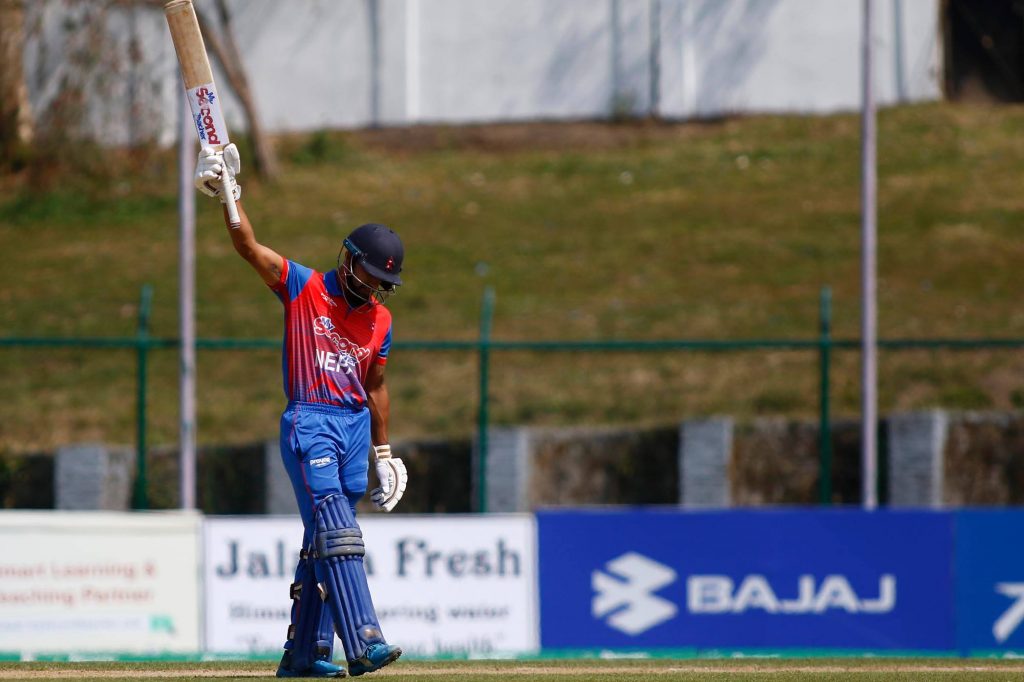 Bhurtel finishes as the highest run scorer with 278 runs in the series.
This is the first time that a Nepali player has been nominated for the award. You can vote for him by clicking here.