OFFICIAL: CAN Confirmed Tri-Series at TU Cricket Ground
The Cricket Association of Nepal (CAN) on Friday announced the confirmation of T20I Tri-Series with the Netherlands and Malaysia.
The series will begin from April 17 and the last match will be played on 24th April. Bajaj Pulsar is announced as the title sponsor of the series and ultimately, the series is named as Bajaj Pulsar Tri-Nation Series. Similarly, Shivam Cement is strength partner of the series.
According to the CAN, all the players and officials will be in a Bio-secure bubble and PCR test shall be conducted for all the players.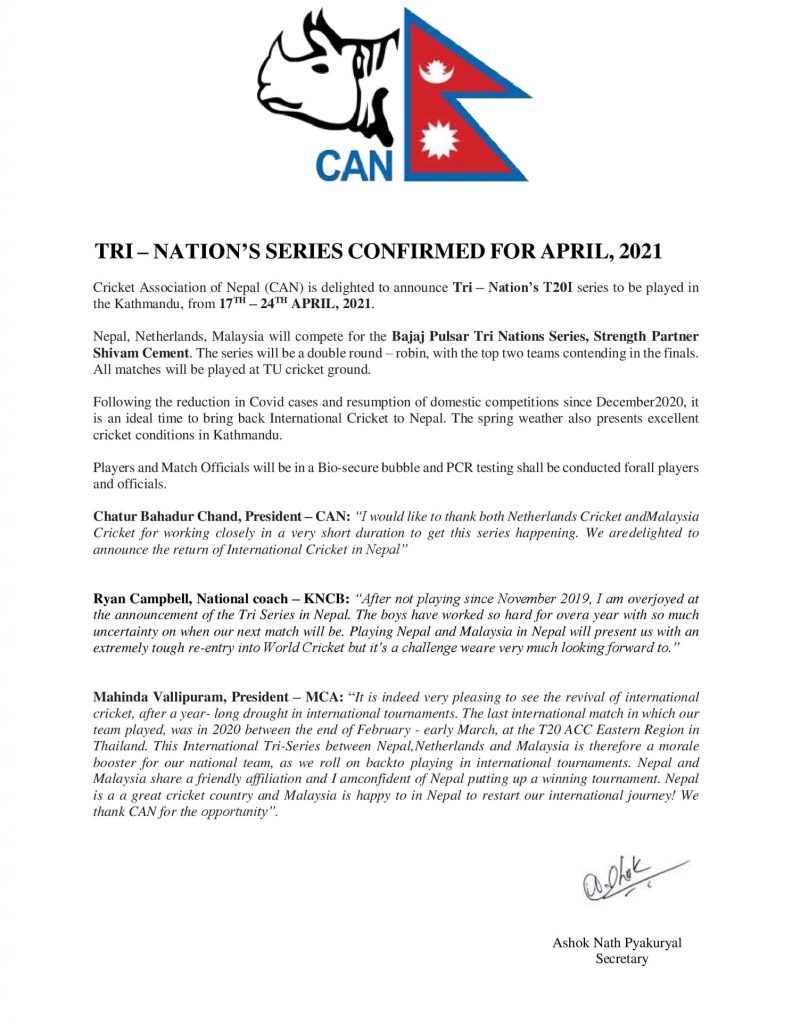 The association made the decision to conduct the series following the reduction in COVID-19 cases and the resumption of domestic cricket.
The All Nepal Football Association (ANFA) is currently hosting a tri-nation football series and with CAN announcing the T20I series, it added more flavor in fans' taste.