Brazil off to flying start in Copa America 2019 opener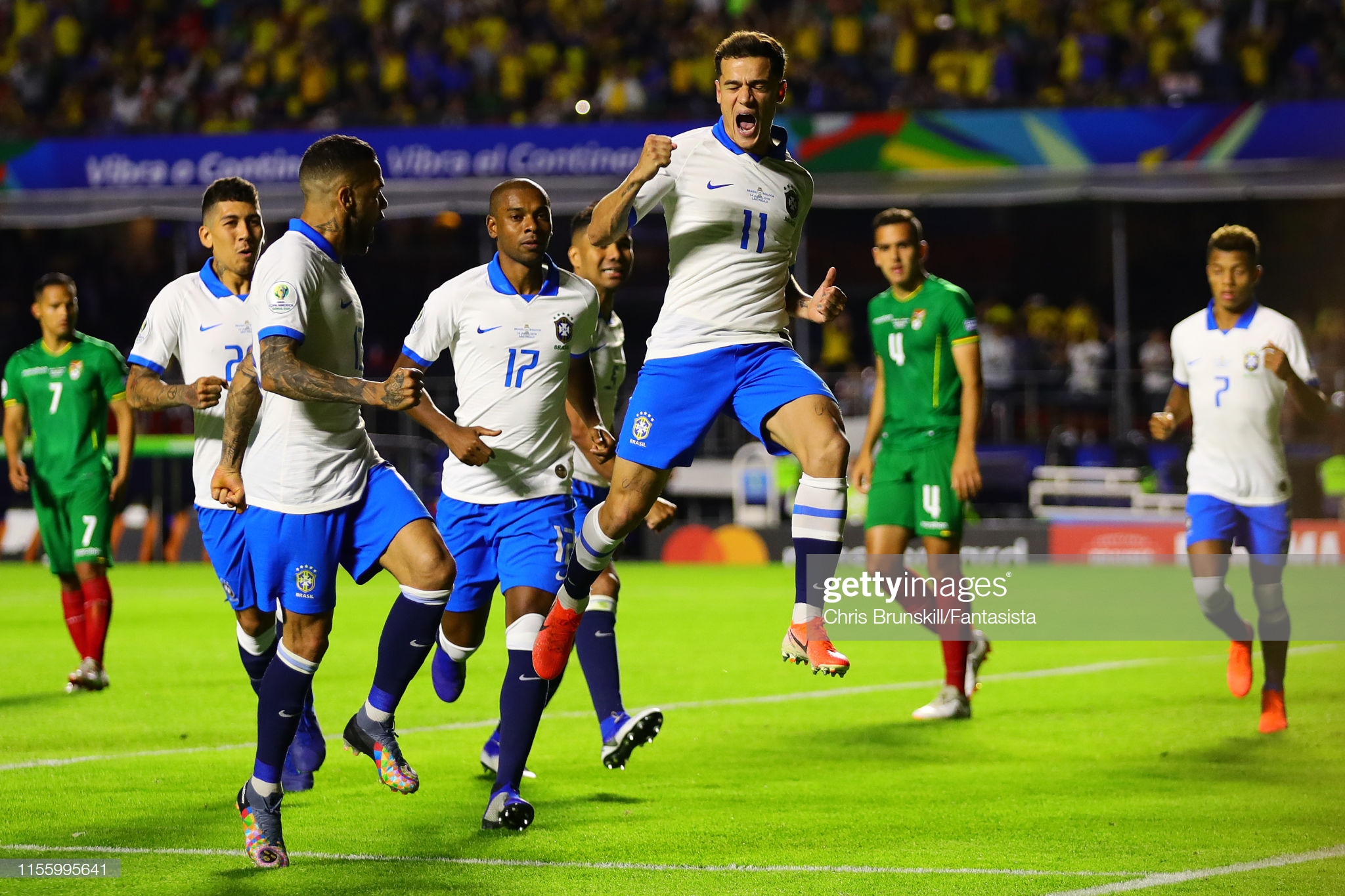 The host Brazil made a flying start in the Copa America 2019 as they defeated Bolivia 3-0 in the opening match of the tournament. Philipe Coutinho scored  a brace for the home side to take away all three points.
In the match played at Sao Paulo's Estadio Morumbi, Brazil dominated the field but were scoreless in the first half. However, as soon as the second half began, Brazil earned a penalty kick, thanks to the review from Video Assistant Refree (VAR) following the handball of Bolivia's defender. Coutinho made no mistake to give Brazil the lead.
Within the interval of 3 minutes, Brazil doubled the lead after Coutinho headed the perfect cross from Firmino from close range. Brazil were looking comfortable with two goals lead. With 10 minutes left on the clock, the substituted player Everton scored a magnificent goal to seal the match for the host.
The 46th edition of Copa America is being held in six different venues around Brazil. 12 teams are participating in the mega event.
Argentina will take on Colombia in the second day of the tournament.