Skipper Chemjong joined hand with 100Plus in serving food for needy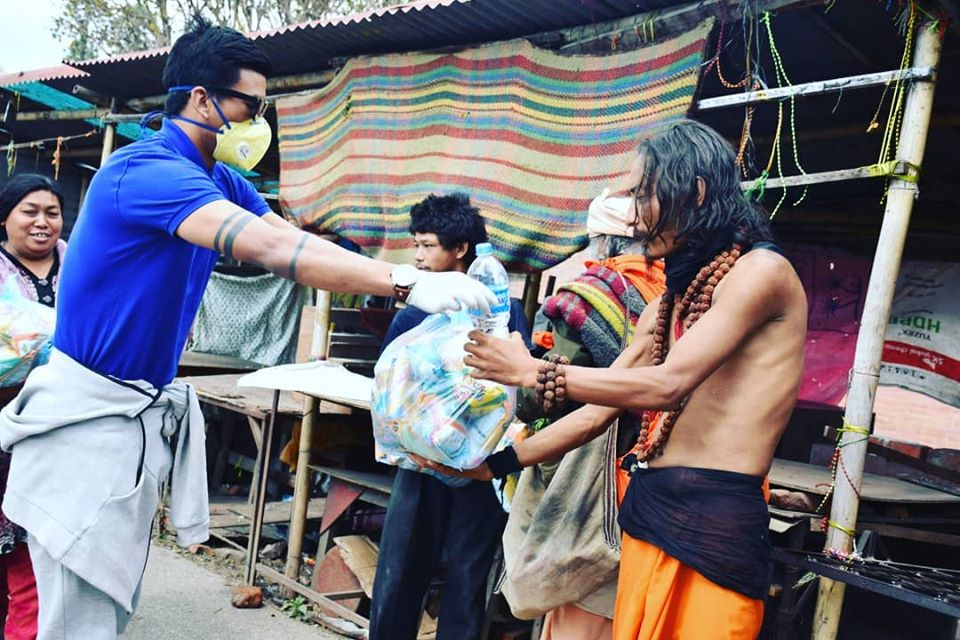 Nepal national team skipper Kiran Chemjong in co-ordination with 100Plus Nepal serves food for the needy who has been adversely effected by the lock-down. Nepal is under lock-down for more than a month due to the Covid-19 fear which has also effected the whole world.
With the lock-down in Nepal reaching 45th day, many people are starving and various organisation and individuals are trying to help them out. Among all of those, Nepal national team skipper Chemjong handed over the foodings to around 300 people in Pashupatinath area.
Chemjong is also the Brand Ambassador of 100Plus Nepal.